Contact Us
Kara Petersen, yearbook representative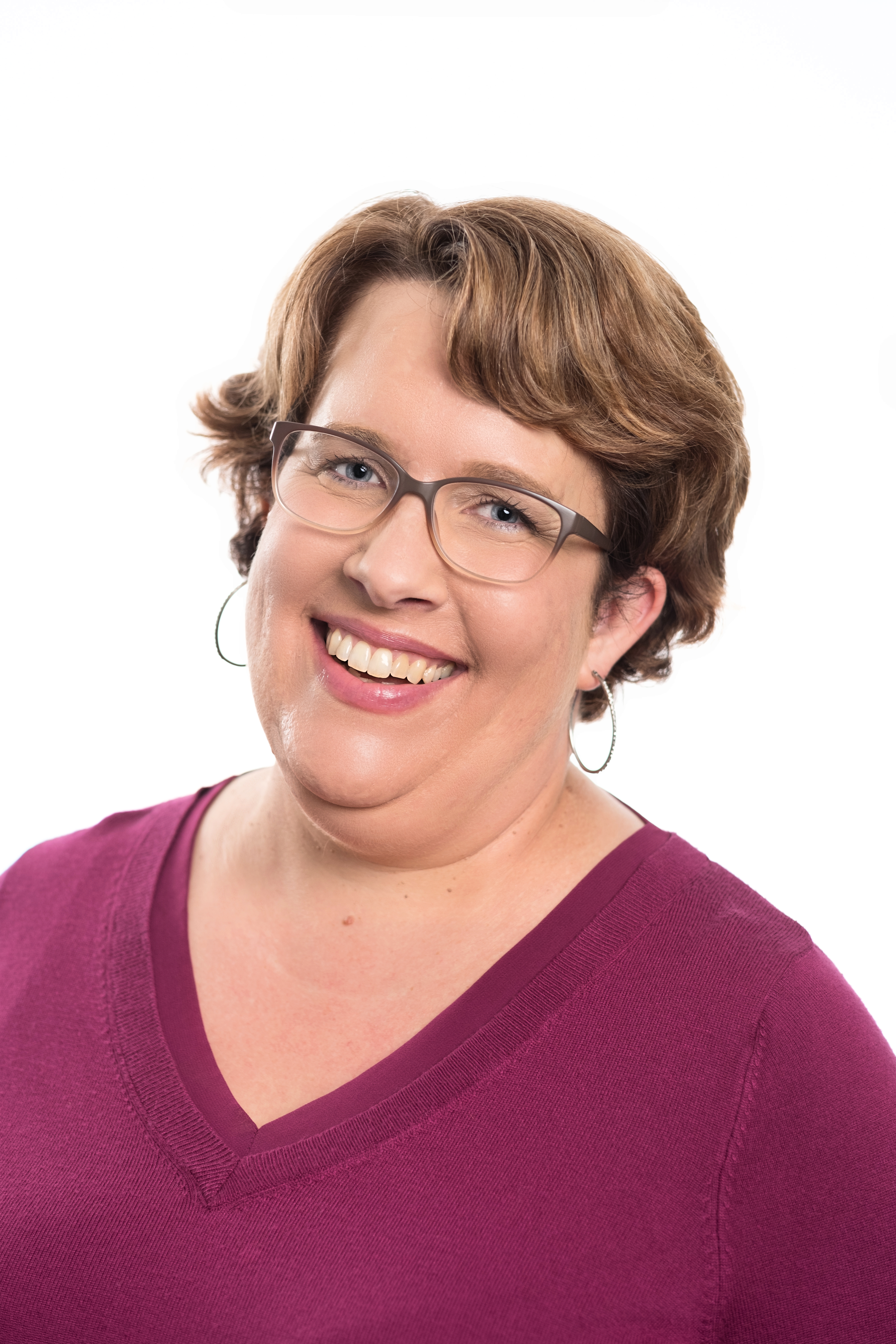 Kara Petersen began her yearbook career 25 years ago as a high-school editor, and when she moved on to the University of Virginia, she served as the Organizations Editor, Student Life Editor and Literary Editor of Corks & Curls, the award-winning yearbook at UVA. In 1997, she started teaching English and advising the yearbook at Atlee High School in Mechanicsville, Va. In those five years, the Legend earned a host of state and national awards including Trophy Class from the VHSL, All-Southern from SIPA and Pacemaker Finalist from NSPA. As a Herff Jones representative, Kara authored the first and second versions of the Herff Jones Guide to Yearbook Journalism. When working with her advisers, editors and staff members, Kara is known for her catch phrases and her love of a new Sharpie.
Pam Tripp, yearbook representative
A graduate of Hayfield Secondary School, Pam moved west and earned bachelor's and master's in education from the University of New Mexico. Pam taught for twelve years in Albuquerque, New Mexico: seven years at Rio Grand High School and five years at Highland High School. During that time, Pam advised yearbook and newspaper publications at both schools. In 1998, Pam and her family moved to El Paso, Texas, where she began a career as a successful Herff Jones sales professional. In 2006, Pam moved again, this time, to the Mid-Atlantic region where she worked with Herff Jones as an area sales manager. Currently, with more than 20 years of experience in the yearbook industry, Pam is thrilled to be working directly with yearbook advisers and staffs, assisting them in creating fantastic yearbooks and growing strong journalism programs.
Liz Staley, yearbook associate
Liz spent 13 years in the classroom as an English teacher and publications adviser. Born and raised in West Virginia, Staley earned her bachelor's and master's degrees in English education at Marshall University before beginning her teaching career in Loudoun County in 2005 as a middle school teacher. In 2010, she was a member of the charter staff of Tuscarora High School in Leesburg, VA, where she started The Husky Headline newsmagazine program, which she advised for 8 years. She took on the role of yearbook adviser for The Iditarod at Tuscarora in 2012. During her time as publications adviser at Tuscarora, both the newsmagazine and yearbook were recognized with state and national awards, including Trophy Class from the VHSL, first place critiques from NSPA, and a yearbook Silver Crown from CSPA. Liz discovered her love of publications as a classroom teacher and is excited to work with advisers and students to help them cultivate their passion for all things design, photography, and storytelling.
Contact Details
Centreville, VA
703-447-5041